"New Generation" Fashion Tour from Italy Coming to Your City
Join the New Generation Fashion Tour from Italy in your city presented by Uomo Moderno Magazine:
New York Fashion Week Italian Collections: 
Star Guest Model Jason Pierre Paul, New York Giants
Philadelphia Fashion Show from Italy:
Star Guest Models Brandon Boykin, Philadelphia Eagles Mychal Kendricks, Philadelphia Eagles
At all events, the men's and women's collections of young emerging designers from Italy will be presented to the accompaniment of Valentina Raffaelli from Tuscany and Sunshine Superman.
Men's & Women's designers
Nico Didonna Haute Couture, Men's & Women's
Rumjungle Casual Street, Men's & Women's
Malph Avant-garde, Men's & Women's
Lvchino Classic Contemporary, Men's
Francesca Marotta Bespoke, Sicily Inspired, Women's
More cities to come!
Official Sponsors
Hair & Makeup in Philadelphia by
Hair & Makeup in New York by
Music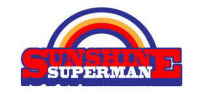 Photo Copyright Malph
Leave a Comment
You must be logged in to post a comment.